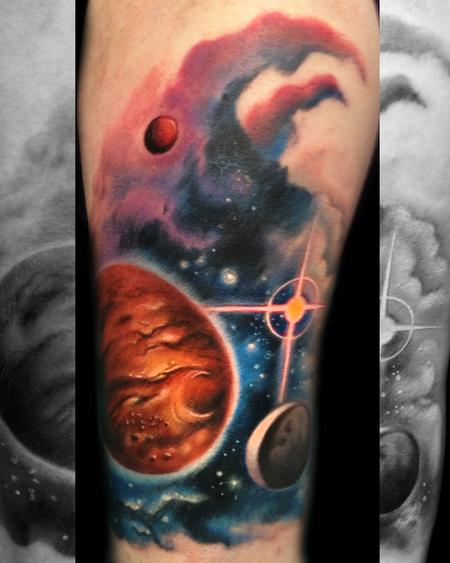 More space tattoos, one of my favorite subjects to work with. More please!
By Mathew Clarke
Artist Information
Resident Artist At: Midnight Moon Tattoo 137 S Miami Avenue, Miami , Arizona 85539 928 473 4185
Artist Products For Sale
Artist Weekend Pass

Buy Now
No products are available at this time. Please check back later!